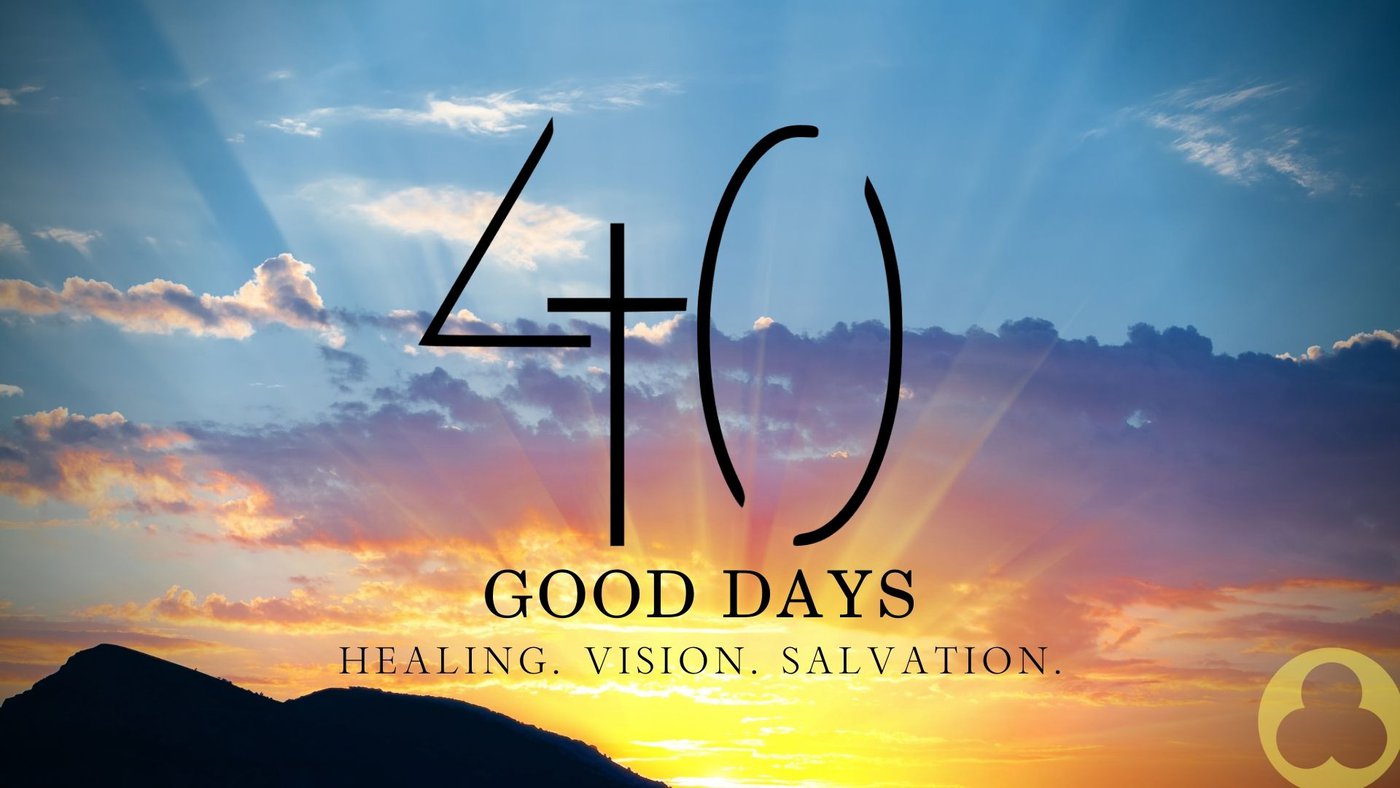 Forty Good Days
Healing. Vision. Salvation.
Prayer and Fasting.
For 2000 years, followers of Jesus Christ have turned to these means of grace to grow as disciples.
And from time to time, whole churches have sensed that it was right for everyone to enter into a season of prayer and fasting.
The Pastors and Elders of Goodwill Church believe we are currently in one of those seasons.
If you call Goodwill home, this is for you. We are calling the whole of Goodwill Church to 40 days of prayer and fasting! Starting July 5, we together as one, are all going to pray about these three things:
Healing. We are coming out of a difficult and painful season as a world, a nation, and a church. We need relational healing, financial healing, and personal healing, so we will turn to the Great Physician who can bring us a spiritual healing that prepares us for the future God has for us.
Vision. We will join Pastor John in his Sabbatical work by praying that the Holy Spirit lead us clearly into our new normal. What does God have for us for the rest of 2021 and beyond?
Salvation. Pastor John is praying for 1000 salvations of friends and family of Goodwill Church. Let's join him in those prayers. Perhaps in this time of prayer and fasting, the Holy Spirit will move and we will see many turn to Jesus Christ by faith for their salvation.
In addition to praying, we're asking that everyone choose a day to join us in fasting. If every one of us picks a day to fast, we will have members from Goodwill Church fasting every day during the 40 day period.
This is important: we are doing this together, which means you don't have to fast for multiple days in a row. If you want to fast for more than one day, why not space them out throughout the 40 days?
Also, if you have a dietary restriction that keeps you from a food fast, consider other ways you can join in this important work.
Prayer and Fasting. Our people have been doing this for almost 2,000 years. What might God do as we humble ourselves together during these 40 Good Days?
Commit to one day... or more!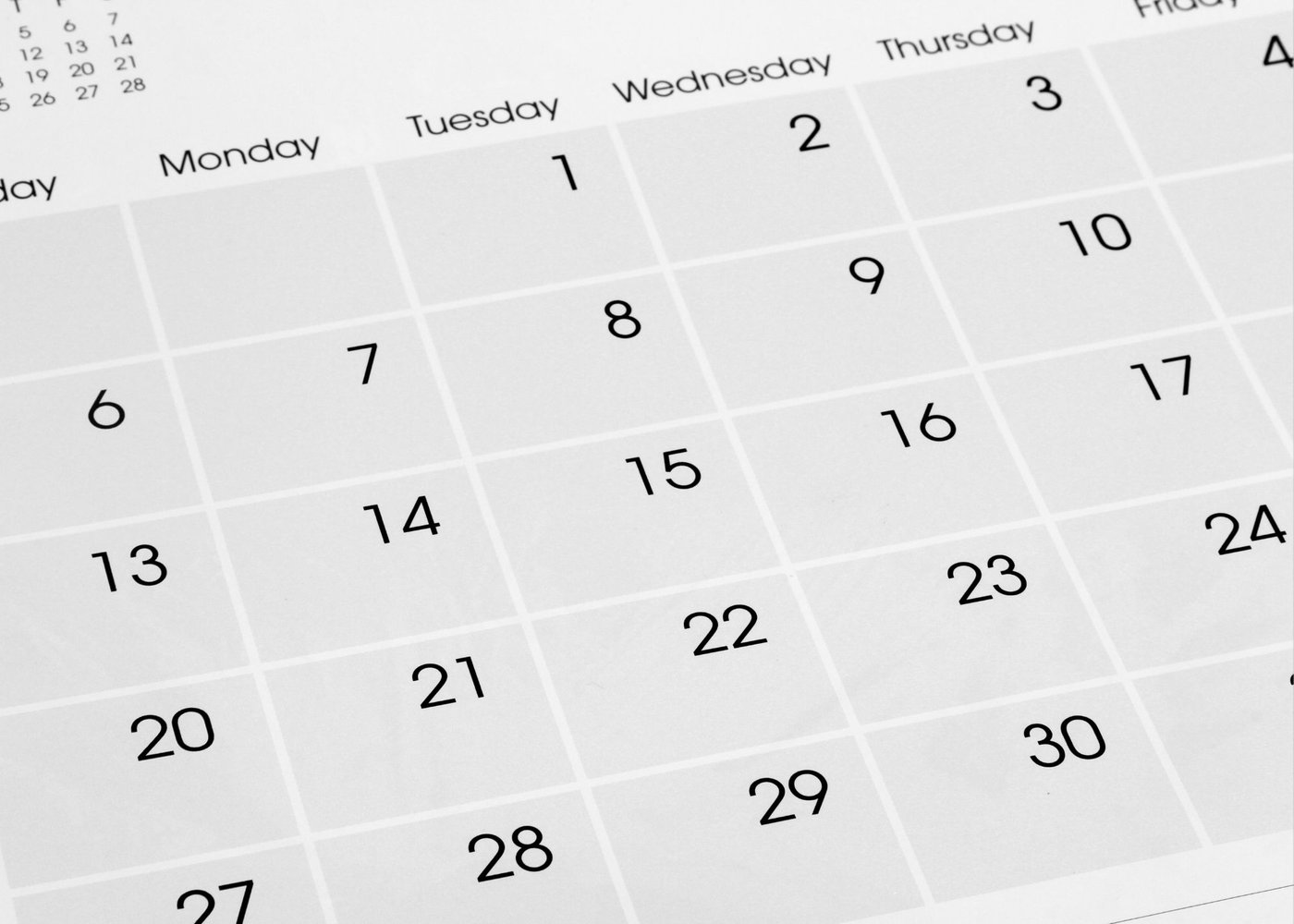 Prayers to get you started
healing
God, we have gone through a difficult and painful season. Many of our members face financial, relational, and emotional trials. Our church has faced many of the same. And while the world was paused during COVID, many of our problems continued on. Great Physician, bring healing to our church. Bring healing to our souls. Heal our relationships and heal our bodies. God, make us whole that we might bring wholeness to others through Christ. Amen.
vision
Holy Spirit, you are our guide and our power. As we walk through this season of Sabbath, we join our Senior Pastor and seek your will for our church. Where are you leading? What is your calling? God, not our will, but Yours alone! We pray that we would faithfully follow you in all things, for you set our steps and plot our paths. Give us the eyes to see your mission for us, the ears to hear your Word, and the courage to obey. Amen.
Salvation
Jesus, You died that we might live. You bore our sins that we might be free and forgiven. Your resurrection gives us hope that sustains us through all things. We pray that our unbelieving friends and family would have this same hope. Save Your people from their sins, oh God. Give life to those who are dead in their trespasses. Free those who are bound by darkness and guide them into Your kingdom. We love our friends, our neighbors, our family members who don't know You. And we know You love them too. We ask, save them and bring them into loving relationship with our Father in heaven. Amen.
Have you heard from God?
Please share your story
We are so excited to hear how God moves during this communal time of fasting and prayer. We just know He is going to move in some pretty amazing ways! We would love to hear about your experience! Do you have a story to share? Did He speak to you during one of your Good Days? Please click the image below and drop us an email. We will be sharing some of your experiences at our Worship Service to conclude this 40 Day event (details to come soon.)
Thank you for joining us, Brothers and Sisters in Christ, for this powerful season for Goodwill Church.