Location and Directions
Montgomery | Family Life Center
located at 2135 State Route 208 (opened in 2010)
Join us on Sunday at 9am and 11am, and streaming live at 9am.
Location and directions
New Paltz
located at 16 N. Chestnut Street
Join us every Sunday at 10 am
What you need to know about our parking:
We know finding a place to park can sometimes be a challenge, given our location in the heart of the village. Our parking lot behind the building only contains a few parking spots for us - the rest are reserved for the tenants who live in the blue house with whom we share the lot. Please do not park in their spots or in non-designated parking spaces. Please also be observant of local businesses, apartments, and parking meters. A bit of good news: the Village parking meters do not require "feeding" after 6:00pm on weeknights and all day Sunday.
Additional parking is available on the side streets surrounding our location. Look for spots along N. Chestnut St./Rt. 32, Academy St., Church St., and N. Front St. In addition, there are two small municipal lots nearby on the corner of 299/Main St. and 208/N.Chestnut/32. Handicap accessible spots are available in the lot behind our building. The accessible entrance is on N. Chestnut St./Rt. 32. The main entrance is on Academy St. under the large awning.
location and directions
Port Jervis
located at 170 West Main Street
Join us every Sunday at 10 am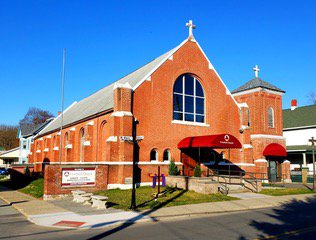 location and directions
Beacon
located at 1113 Wolcott Avenue
Join us every Sunday at 10am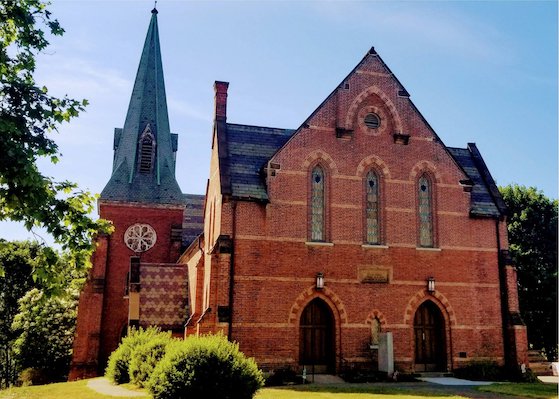 location and directions
Montgomery | Lindsay - Pohlman Chapel
located at 2117 State Route 208
Join us Sunday mornings at 7:30am
or Saturday Nights at 1:30PM for our Spanish Service
The Lindsay-Pohlman Chapel is the name recently given in dedication of our historic sanctuary which dates back nearly 300 years. The name is given in remembrance of both Bertha Lindsay and Pastor Stewart Pohlman.
Bertha Lindsay left us in 2016 for Heaven. However, she also left behind a big gift for us to be used solely for the historic sanctuary. While she loved what we now call traditional worship, her motivations were always Gospel driven. In dedicating the chapel in her name, we are recalling the richness of historical forms of worship, not just for posterity, but also for connection to our brothers and sisters in Christ down through the ages.
Pastor Stewart Pohlman served as Pastor of Goodwill Church for 23 years. It was his sole pastorate. He was famous for using the phrase, "pure, unadulterated garbage," which was usually said to identity anything opposed to the Gospel or the Bible. Another of his favorite things to say was in regard to the pastorate, saying that "[it] was the worst job in the world, but the best calling."
The Lindsay-Pohlman Chapel sits on the same campus as our Family Life Center. It has a separate entrance and parking.