Goodwill Kids needs your help!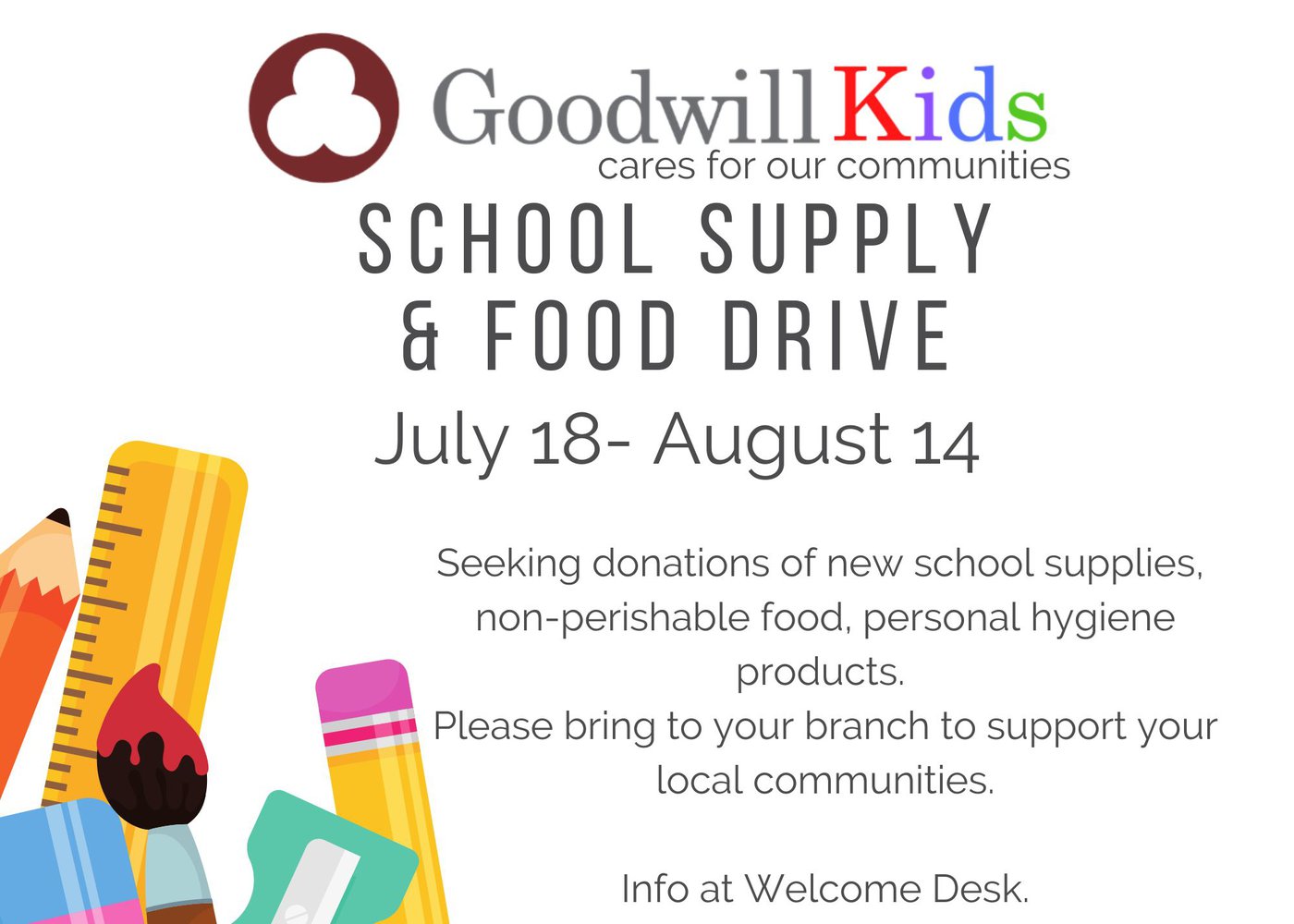 Donations will go to your local communities ✏️🍎
We are looking for new school supplies to donate to our local schools for the upcoming school year!
Please bring any of the following new items to your branch by August 14th:
crayons
loose leaf paper (wide and college ruled)
composition notebooks (wide and college ruled)
#2 pencils/erasers
washable colored markers
glue sticks
3 ring binders
boxes of Kleenex
anti-bacterial wipes
baby wipes
Expo markers
highlighters
safety scissors
Play-Doh
backpacks
gift cards to Amazon, Wal-Mart, or local Grocery Stores
non-perishable food (canned/boxed)
can-openers
feminine hygeine products
toilet paper
toothbrushes/tooth paste
deodorant
brushes/hairties/barretts
body wash
toilet paper
Thank you for blessing the children of our communities!
Have questions? Please call (845) 457-5959 ext. 404